Joined

Jun 21, 2020
Messages

424
Reaction score

355
Server

America_5
Main Char

XxSr.DinoxX
Clan

XxDinoRidersxX
Hi guards, today I have a good suggestion that I've been working on for about a week.
(still hopeful
)
today I'm going to suggest something new, an interesting dinosaur that in the future could be part of the game, as many players expect, and I really want you developers, managers and GMs to listen to these suggestions, after all, I've been working on new ideas for a while. for the future of the game.
"why did you choose this dinosaur soon to be a candidate to be a new dinosaur?":
Simple,
allosaurus
, as well as
carnotaurus
, which is already in the game, are my favorite dinosaurs, which are also liked by many other players, and it would be interesting to balance the amount of carnivores, which is small compared to the amount of dear herbivores in the game. .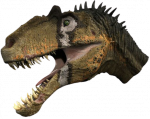 ALLOSAURUS (
carnivorous
class)
Allosaurus was a theropod lizard that lived at the end of the Jurassic period, its main features were its snout, which slightly resembles an arrow, and its serrated teeth curved towards the inside of the mouth.
here are the models I made, simplified, approximated to the cartoon style of the game (it took a lot of work
)
Allosaurus Lvl 1-4: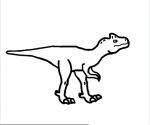 Allosaurus Lvl 5-9: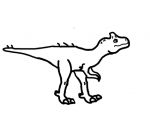 Allosaurus Lvl 10-14: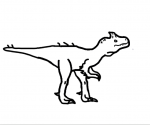 Allosaurus Lvl 15-19: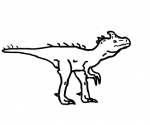 Allosaurus Lvl 20-55: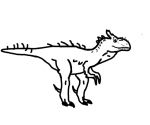 anyway, many players, like me, complained about the absence that developers have been taking in some forums, but that can't stop us from making the community have the strength to reinforce these ideas for our dear game, which for a future, no matter what time, make the game grow. It's enough for developers, managers and GMs to do their part in the communication issue. (It is what I think!)
greetings, even.