Joined

Jun 21, 2020
Messages

395
Reaction score

325
Server

America_5
Main Char

XxSr.DinoxX
Clan

XxDinoRidersxX
New game idea.
I thought about this idea so that the game has something more so that all levels, have a game that does not become repetitive.
Invasion invasion of bandit
The bandit invasion is where Dinoville loses his position, which is called the "Safe Area".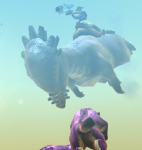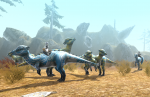 The bandit king begins to assemble an army of dinosaurs and has a mission to attack and steal all weapons and dinosaurs from the stores.
-
The bandits' missions are to attack the dinosaur and weapon stores.
-The stores, in the events, will gain life points, if zeroing them are destroyed.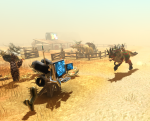 -And you, as a cowboy, must not let them get anywhere.

- if they complete both objectives and go to the exit of Dinoville for goldfields, you lose and win no prizes. (XP only)

-all levels can participate in the event and your XP along with the damage is programmed according to your level. (If you take out as much damage as possible, your XP is three times that of a normal mission).

- The event will take place every 2 hours on all weekends. (Saturday and Sunday) daily rate.

-The bandit King will have speed similar to a train but 10% slower, but he does not stop.

-The bandit King will have a lot of life and will send the dinosaurs to attack the Cowboys with goods by force.
- If the dinosaurs are defeated, they will flee and others will appear in a limited way.
What should be done?
Destroy the king of bandits so that all dinosaurs are freed (root out the evil) in a way similar to defeating a monstrous Easter dinosaur, but the Bandit King must have 50% more life, but it will still be the way it is teamwork where at least 4 players get a chance to destroy the bandit king.


the prizes must be interesting and exclusive so that the player has motivation for the battle.

Example: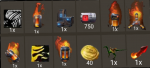 I'm trying to bring up a list of things that players might like, and that get away from the tedious routine that is just hunting and climbing, or when it comes to a high level, fueling or over-war.

What did you think?